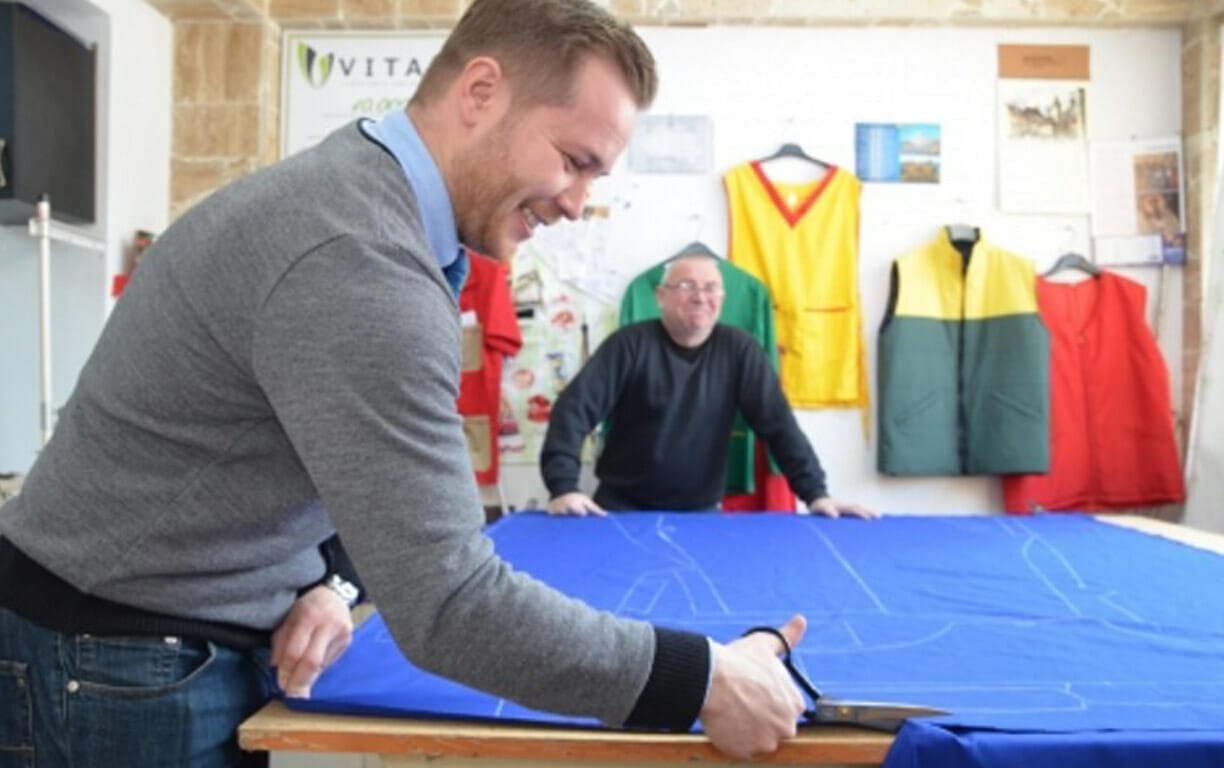 As a child growing up in the small city Alba Iulia in Romania, Bogdan Moga dreamed of being his own boss. Now, at the young age of 27, he is fulfilling his dream. It has also been exactly 27 years since the Romanian Revolution of 1989.
As a result of the political and economic upheaval that wracked his country, Bogdan belongs to a generation of young Romanians accustomed to building things from scratch. To young Romanians like Bogdan 'freedom' means 'independence.' Bogdan did not want to have to rely on someone else for his livelihood. "I did not want the 15th of the month to mean a payday for me," he explained.
Bogdan's story exemplifies how with entrepreneurship and drive, a person can turn their dreams into action. For several years, Bogdan worked coordinating textile sales for various companies in Alba Iulia. In 2014, he took a risk and opened a small, family-run tailoring business. Working with his mother, who has more than 27 years of experience in tailoring, he saw an opportunity for a niche market and decide to specialize in protective equipment.
But to be truly competitive, he knew that he had to produce more efficiently than his competition. Like most new entrepreneurs, Bogdan needed to make capital investments, but he did not have the financing to do at the time. So he applied to a contest created by Vitas Romania that was dedicated to start-ups. The 'Declaration of Independence' competition launched by Vitas Romania encourages entrepreneurship by funding the most original and innovative start-up idea.
Initially, the contest rules provided for a single winner. But the expert jury was impressed by two business plans and awarded prizes for each. With the contest award of 10,000 LEU (around $2,300 USD), Bogdan has been able to buy three cars that have doubled the productivity of his workshop. He has also purchased a machine that cuts material more efficiently, a professional ironing station and a powerful sewing machine that handles the work of 4-5 people.
Bogdan's start-up now has 10 permanent clients which provides them with the necessary income to grow and maintain their business. Bogdan aims to double the number of customers and increase profits from 130,000 to 200,000 LEU. Other future plans include new investments in equipment, hiring another person to help distribute the workload and expansion into other market segments.
"The contest, named Declaration of Independence, gave me above all the support I needed. It helped me to start every workday with a lot of confidence," said Bogdan. It is clear that he possesses all the necessary qualities to be successful entrepreneur—he is passionate, decided, and he knows what he wants and works for it. And, perhaps, most importantly, his eyes shine when he talks of his business with obvious pride and determination.
In January 2017 Vitas Romania launched the third edition of the Declaration of Independence competition which will finance the most original and brilliant idea for a start-up. Romanian entrepreneurs who are interested will be able to submit business plans at www.vitasromania.ro. Vitas Romania has been providing financing for to small entrepreneurs who have limited access to credit since 1996 and strives to encourage entrepreneurship in the communities where they are present.