Partner with Us

Join Us in the Exciting Journey Ahead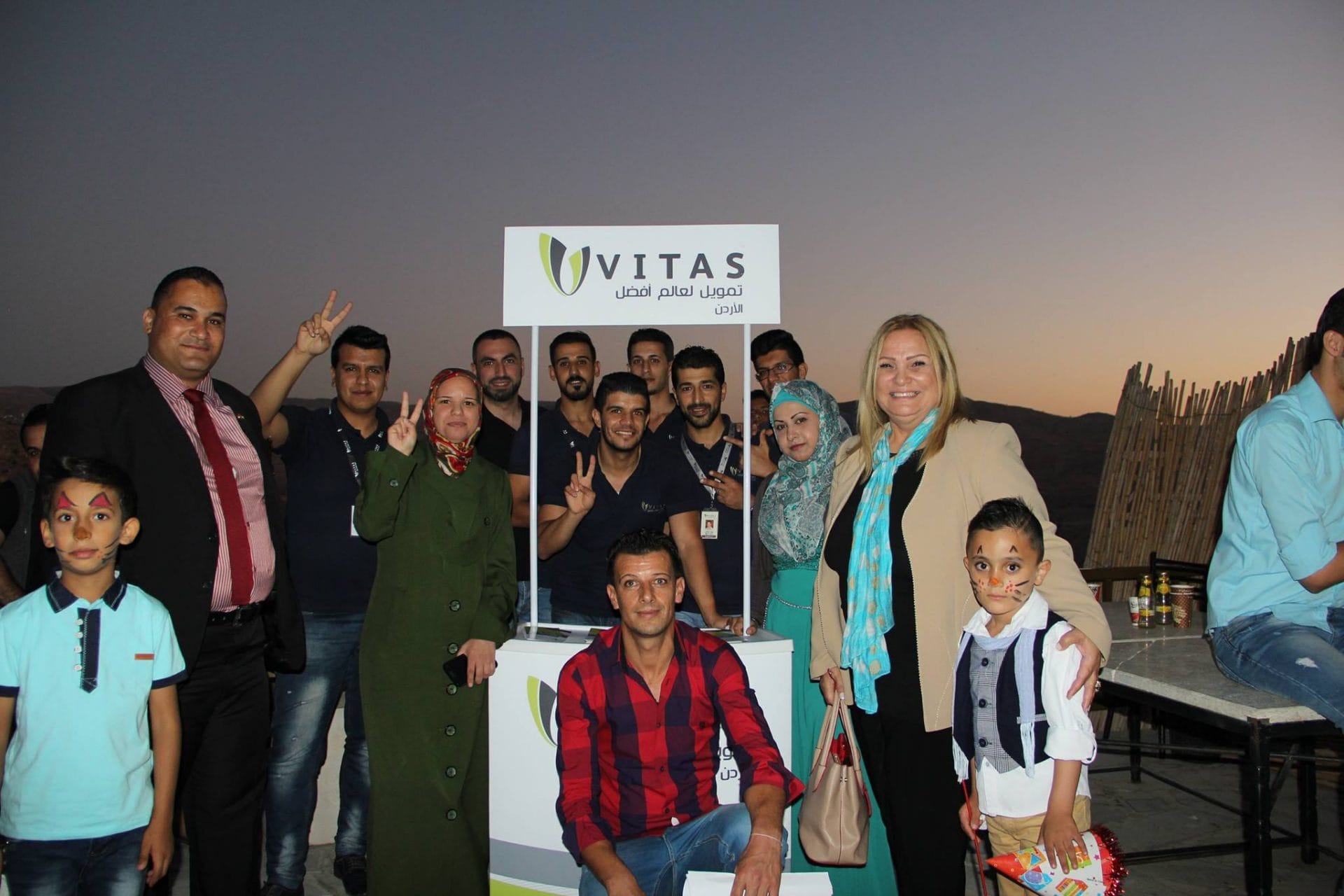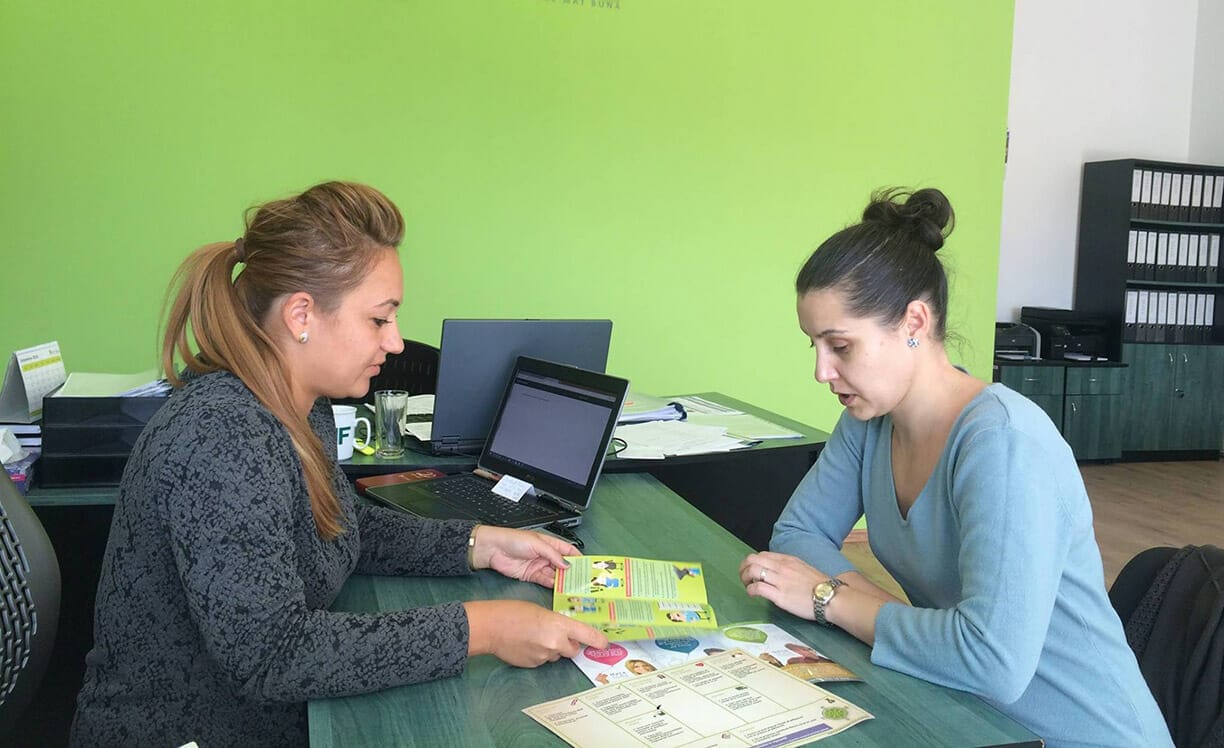 Vitas Group is a family of non-bank, microfinance institutions that reflect the culmination of two decades' worth of microfinance experience in many different geographic and political environments.
Vitas Group offers an attractive return on investment and an opportunity to join the only commercial-oriented, private network of high performing microfinance institutions with exposure to the Middle East region. As a path for growth, Vitas Group seeks investment opportunities in both existing and new countries, where its strong credit underwriting and client centric approach to micro and small enterprise lending will advance financial inclusion and enhance employment in the country.
When it started in 2006, Vitas Group's overall loan portfolio was $64 million, serving 30,264 clients. Today our portfolio is more than $259 million and serves more than 100,000 clients, who over the years have consistently achieved 98.5 percent or better repayment rates on our loans. We have served more than 1 million customers since 2004, and we have supported more than 800,000 full-time and part-time jobs.
In 2018, Vitas Group advanced three key strategic initiatives that will continue to define our work in the years to come. We are focused on being - Inclusive, Responsive and Connected – for the benefit of our customers, our managers, and our strategic partners. We finalized our digital transformation strategy in 2019 and raised an additional $1.5 million in financing to invest in Vitas Lab. We identified 10 key strategic initiatives that will move us into a digital future. That investment is now paying off as we accelerate the number of digital tools and channels we are using to communicate with our field teams and transact with our clients remotely.
Vitas Modern went live with the digitization of our client onboarding and loan application process. We have worked hard to reduce the turnaround time (the time in which a client applies for a loan to the time their loan is approved and disbursed) to less than a week. We know that customers care about responsiveness and we expect to cut that rate down to just couple of days by the end of the year. Our technology partners Techlogix, Zain Cash, Bee, Masari, EFawateer, and Cash United among others are drastically opening up new ways to interact with our customers so that they also benefit from real time transactions along with the convenience of using various digital channels, agents and e-wallets to manage their financial lives.
Vitas Digital is taking shape with the launch of a new strategic partnership with the fintech firm FinConecta. In 2018, Vitas subsidiaries underwent a digital transformation readiness assessment and defined initial steps to better position our Group for future growth. This is an intentional focus on the building blocks we need to connect ourselves and our small business customers to a more digitally-powered financial ecosystem. Small businesses are the engines of job creation and local economic growth. As the global economy evolves, it is all the more important that we own the responsibility of financial partner and ensure our customers are not left behind. It is clear that mobile phones are now the primary drivers of financial inclusion. An impressive 515 million accounts, largely mobile accounts, have propelled financial inclusion between 2014 and 2017. Yet, high account dormancy rates beg the question of access versus usage, and an explosion in consumer lending vs. productive lending to enterprises beg the question of how we prioritize access versus financial health.
In Vitas, we have the opportunity to drive inclusion in a region that still suffers the lowest rate of financial inclusion in the world. We have the opportunity to prioritize our financing in productive enterprises that can drive job prospects for youth and economic opportunity for low-income communities. Ultimately, that is what we are about. We thank all our partners and invite you to join us in the exciting journey ahead.
Corporations and Foundations
Al Etihad Bank
Al Quds Bank
Al Rafah Microfinance Bank (National Bank)
Al Watany Bank, Egypt
Arab Bank, Jordan
Bamboo Financial Inclusion Fund
Banca Comerciala Română / Erste Group
Bank Al-Etihad, Jordan
Bank of Palestine
Blue Orchard
Cairo Amman Bank
Calvert Impact Capital
Capital Bank
Commercial International Bank
CoopEst
European Investment Fund
Egyptian Arab Land Bank
Global Microfinance Fund
Oikocredit
Palestinian Fund for Employment
Raiffeisen Bank
ResponsAbility Finance
Symbiotics SA
Antares Capital Advisors
Biroul de Credit SA
Cash United s.a.l.
Credit Libanais s.a.l.
Frankfurt School of Finance & Management
Fransabank s.a.l.
Habitat for Humanity
Housing Bank for Trade and Finance, Iraq
Housing Bank for Trade and Finance, Jordan
IFB Finwest SA
Iraq Microfinance Network
Jordan Ahli Bank
Jordan Kuwait Bank
Kiva Microfunds
Lebanese Microfinance Association-LMFA
Liban Post
LMFA – Lebanese Microfinance Association
Palladium Group – USAID Lebanon LIFE Project
PayPoint
RisCo Servicii Financiare
Safety Broker
Sanabel Microfinance Network
SARADAR Bank s.a.l.
SEEP network
Sharakeh- Palestinian Microfinance Network
Government or Multilateral Institutions
U.S. International Development Finance Corporation
European Commission
EIB – European Investment Bank
European Investment Fund
International Finance Corporation
SANAD Fund for MSME
| Summary Indicators | Jordan | Egypt | East Africa |
| --- | --- | --- | --- |
| Active Banks | 7 | 2 | 2 |
| # Guarantees in quarter | 19 | 1 | 4 |
| $ of guarantees in quarter (mln) | $10.60 | $0.48 | $0.50 |
| # of guarantees since inception | 664 | 688 | 11 | 1363 |
| $ of guarantees since inception (mln) | $187 | $200.30 | $1.22 | $389 |
| Women owned SMEs % of portfolio | 16% | 7.50% | 45% | 23% |